The guys behind Angry Birds plan big - want to become "as large as Facebook or Google"
23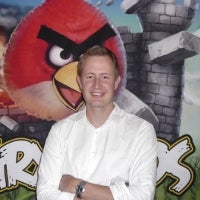 When it comes to mobile gaming, Angry Birds is a phenomenon of unprecedent proportions, and all indications point to the fact that the company behind the game - Rovio - is planning big. Kaj Hed, who is the Rovio Board Chairman, and also the father of the company's CEO, says on the topic:
"We're aiming to be as large as Facebook or Google."
This may look a bit far-fetched to many, but here are the facts. Rovio wants to go public in New York. Moreover, three other companies - Accel Partners, Atomico Ventures and Felicis Ventures - invested some $42 million in Rovio last week, and now have 15% of its shares. This values the Finnish company at around $281 million, which doesn't sound too bad to us.
Kaj Hed goes on to say that Rovio is now able to choose its investors and the terms of any potential deal, which is not a bad position for a start-up. As for its current financial situation, it has been disclosed that in the second half of 2010, the company recorded over $7 million in revenue, while its profit margin is 58%, effectively meaning that Rovio profited about $4.2 million in this period.
Now that the company has plans to become an IPO (initial public offering) in New York, it would be interesting to see how far it can go. Do you think Rovio will make it to the top?
source:
Talouselama
(in Finnish) and
Arctic Startup
via
Mashable