The future of the Nokia Lumia line includes larger screens and thinner form factors
43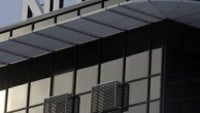 Stefan Pannenbecker, the head of the Nokia Lumia design team, sat down for a published interview with mobile carrier Vodafone and said that exciting things are coming to the Lumia line in the future. While Pannenbecker says that "
We still have a main strategy in design of using polycarbonate and bright colors
," the launch of the
Nokia Lumia 925
brought a metal unibody model to the Lumia line-up. But that doesn't mean to expect all future models to look like that. We don't even have to search further than the
Nokia Lumia 1020
to see that.
Pannenbecker said that each model is built around the footprint of the camera. The Finnish manufacturer's
focus on features like low-light photography
has given the Nokia Lumia line a niche that it can exploit in the marketplace. As for the display, the designer says that future Lumia models will shrink the
size of the body
around the screen. "
We try to minimize the footprint of the product by optimizing the way we build the screen and the frame around it
," Pannenbecker said.
So what does the future look like for Nokia's Windows Phone flavored models? It takes about 12 to 18 months of lead time to produce a phone. With the Nokia Lumia 925, the company knew in advance that it would be making a phone using metal, and that had led to specific problems with the antenna that had to be taken care of. "
The more metal you use in a product, the harder it is to have really great antenna performance, unless you make the metal part of the antenna. And then, the moment you start thinking about using metal, you have to start thinking about manufacturing processes, which are different
," he said.
The upcoming GDR 3 update to Windows Phone 8 will
allow manufacturers to design larger screened units
with 1080 x 1920 FHD resolution. In addition, the update will allow Windows Phone models to support quad-core processors which means we should see improvements in future Nokia Lumia models both inside and outside.
source: Vodafone (
1
), (
2
) via
Pocketlint