The five-year-old Samsung Galaxy S2 gets Android 6.0 Marshmallow through CM13 nightlies
24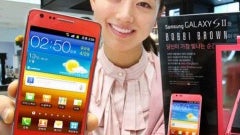 The term 'old' is thrown around liberally at a time when smartphones are treated to a paltry one-year life cycle. Essentially, it doesn't take long for the hottest property in tech to become old news -- the
Galaxy S6
and
S6 edge
are now precisely that as we look ahead to the
seventh-coming at Unpacked
later this month. But the Galaxy
S2
S II
? Now
that's
a relic, and one that, believe it or not, is half a decade young. What's perhaps even more astonishing is that with a helping hand from CyanogenMod, it can run the latest flavor of Android.
Whether you're a Samsung fan or not, it's hard to deny that the Galaxy S II was, and remains today, a classic. It was the device that really threw down the gauntlet to Apple's iPhone, and helped establish Samsung as a dominant player in the mobile game.
A dual-core processor with one-gig of RAM might sound like chickenfeed in today's world, but back then, the S II's hardware ensemble was
quite
a big deal. Indeed, it's thanks to such power that it's still capable of running Android 6.0 Marshmallow by virtue of the latest CyanogenMod 13.
CM13 nighties for the international variant of the S II (i9100) permit users to taste that sweet Marshmallow on their antiquated device. It's not going to be as slick as one might find on a newer, officially-supported Marshmallow device, since along with the S II's age, nightly builds can often be hit-and-miss.
Nonetheless, it's great to see the S II enjoying something of a mini-renaissance, and if you do still have the old timer knocking about, be sure to give the nightly builds a peek by hitting the source link.
Recommended Stories