The death of RT? Microsoft says there won't be three versions of Windows in the future
33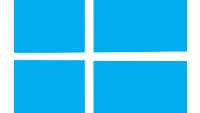 Windows RT was something that no one really understood ever since it first hit the market. It always seemed like a stop-gap measure until Windows Phone was able to extend into tablets. Let's just say that RT is the Honeycomb of Windows: Microsoft needed a cheaper option for tablets, but didn't have time to do it properly. There have been constant rumors that RT would disappear or be
merged with Windows Phone
, and Microsoft's Julie Larson-Green is now fueling those rumors.
Julie Larson-Green is a voice to pay attention to from within Microsoft. Not only is she the Executive Vice President of the Devices and Studios division, but she was regarded as one of, if not the top internal choice to replace Steve Ballmer as CEO until Stephen Elop became an inside candidate with the Nokia acquisition. And, at the UBS Global Technology Summit, Larson-Green talked about the plans for the future of Windows:
We have the Windows Phone OS. We have Windows RT and we have full Windows. We're not going to have three. We do think there's a world where there is a more mobile operating system that doesn't have the risks to battery life, or the risks to security. But, it also comes at the cost of flexibility. So we believe in that vision and that direction and we're continuing down that path.
Most of that quote is extremely vague, except for one thing: "We're not going to have three." There are two possible plans to take from this quote: either all three versions of Windows will converge at some point like Ubuntu; or, just Windows Phone and RT are going to converge, and full desktop Windows will continue on. We would think that the second is the more likely scenario, at least in the short term. In the longer term, you can never rule out complete convergence.
Larson-Green also teased some "really exciting things" in hardware for next year, but didn't give any indications as to what that might mean.