The components of the Apple iPhone 6s cost just $245 in total
42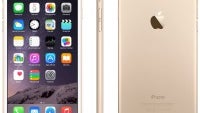 Starting at a tidy $649 and working its way up to an eye-watering $949 for the top-end
6s Plus
, the new iPhone line costs a fair wad. It's well-known that Apple makes higher profit margins than many of its peers, and thanks to a tear-down of Cupertino's latest handsets, we have some idea as to how much the hardware is worth when dissected. According to the folks at
Teardown
, the components of the 64-gig iPhone 6s equate to a cost of $245. While such a figure doesn't take into account Apple's numerous other outlays such as manufacturing, design and marketing, the new iPhone clearly contributes heavily towards Apple's apparent
license to print money
.
The teardown is drawn through estimates, so the $245 number isn't an exact cost, but close enough. It should also be mentioned that the costs cover the 64 GB iPhone 6s, which will set you back $749 off-contract. Material costs of different configurations, as well as the larger iPhone 6s Plus, will certainly vary. The teardown found that raw materials cost $16.50 more than those of the corresponding iPhone 6 from last year, thanks in no small part to the new SoC, camera, and the much-vaunted 3D Touch.
With
13 million units shifted
over the first weekend alone, plenty of people seem happy to pony up the sizable asking price to own Apple's most prized asset. The fact that China, for the first time, has retailed the device from day one must be partially credited with the record-breaking sales. Nevertheless, even though the jury remains very much out on the
Apple Watch
, the company's most recognized outlet still appears to be doing the business.
If you'd like to see the carcass of the latest iPhone being picked at in grave detail, do ensure that you check out
the earlier teardown article
.