The carrier-backed mobile payment system Isis will be launching on Android as well
1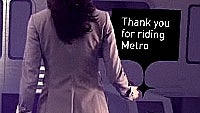 Verizon, AT&T and T-Mobile are aiming for a much broader scope with the
Isis project
than
Google Wallet
, which started the other day with only one Sprint phone.
Jaymee Johnson, the Isis Marketing Director, commented in an interview: "
It's safe to say that when Isis launches we'll have multiple payment networks, multiple issuers, multiple handsets, multiple operating systems, multiple manufacturers
".
Android will be one of the mobile operating systems supported
, confirmed Mr Johnson, and Isis then will probably be directly competing with Google Wallet. There are many cashless payment alternatives in the US, however, so it remains to be seen if any of those mobile payment projects gains traction here.