The best pool games for Android in 2017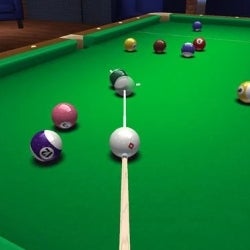 In the mood for a game of billiard, snooker, 8-ball, 9-ball or whatever it is you're after? Great! Smartphones have that, too. We have lined up six fantastic pool games for Android devices. Not that there aren't literally thousands more out there. But most play exactly the same, so we decided to keep this list short and sweet.
These six
games
should cover all your needs and then some. Go ahead, choose a pool cue, train hard against the computer, then take your skills to the test against real-life players.
Best pool games for Android and iPhone! (2017)
ALSO READ