The Walking Dead for iOS delayed until summer – releases trailer to hold you over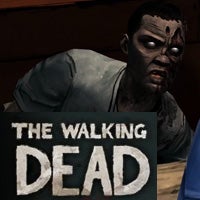 Back in March, game developer Telltale Games announced that its upcoming project, The Walk Dead: The Game, would see its first release on Xbox Live, PlayStation Network, PC, Mac, and iOS in April.
The adventure horror game is set to be released as a 5 part series that introduces new characters, but parallels the timeline set in the comics while introducing the player to people and locations that foreshadow the story of Deputy Sheriff Rick Grimes.
Unfortunately you and your iPad won't be handing out zombie beat downs as you attempt to survive the apocalypse this month. While Telltale hasn't published a definitive release date for iOS, the goal is that it will hit the App Store this summer.
While most of the previous content released about this game were just teasers, Telltale has released a story trailer that gives us some
insight
into some of the characters and the storyline. Since this is zombies we're talking about, please be aware that the content may not be appropriate for some viewers or workplaces.