The Walking Dead Season One game hits Google Play
5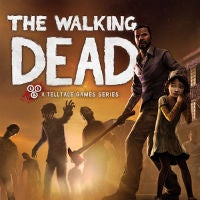 Look, we won't lie. You've had plenty of opportunities to play the amazing Walking Dead games before now. The games originally hit consoles and PCs back in 2012, and it made it to iOS that same year. But, Android was left out of the fun, until now. The Walking Dead game Season One has finally made it into the Google Play Store.
The game has been developed by Telltale Games, which has made its name on point-and-click adventure games like Sam & Max, the remake of Tales of Monkey Island, and the Back to the Future Game. The Walking Dead game doesn't directly connect to the comic or the TV show, but does "foreshadow" those stories. Rather the games follow the story of Lee Everett and a little girl named Clementine (who is one of the greatest video game characters of all time).
It is an amazing game, and the early reviews say that the Android port is well done. The first episode is available for free, but you have to pay for episodes 2-5 if you want to complete the season. However, Telltale is offering a 35% off discount if you subscribe for the entire season, plus the bonus episode "400 Days". We highly recommend you give it a try, because the game is worth it.
The game has been optimized for Tegra chipsets, but doesn't require one. And, the game is clear about not supporting the ART runtime, so be sure to flip that off if you're running it in Android 4.4 KitKat.