The Vertu Signature Precious will make you forget about your high-end smartphone
5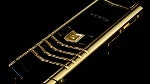 Let us guess – there's nothing in the world that can make you give up your seemingly ubiquitous Android or iOS smartphone, right? Not even a sexy chick wearing dioptric glasses and nose piercing, right? Well, think again, because your smartphone doesn't have the one thing that the new
Vertu Signature Precious
has, and that, our friend, is ultra-expensive, hyper-luxurious style! Come to think about it, why would you need to
play extremely-addictive games
or
scan food barcodes
with your phone? After all, phones are for calling and texting, no?
These are the kinds of thoughts that crossed our minds when we saw (on images, sadly) the Vertu Signature Precious. The hand-crafted handset comes in a bunch of material and color combinations to suit even the most pretentious customer. Generally, models come in
yellow, red, or white gold
, or, if you don't like gold, in platinum. The gold and platinum elements are combined with other luxurious materials such as leather, ceramic and diamonds, as well as sapphire crystal for the screen, you know, the usual stuff. Depending on the specific model, the device can weigh from 7.5oz (214g) to 8.4oz (238g).
Do not expect to find a gigahertz processor packed with this one. Specs-wise, the phone is pretty stripped-off, with the highlights being a "high-resolution" OLED screen, Bluetooth, Wi-Fi and microUSB port, as well as dual-band 3G. Hooray for dual-band 3G!
There are a number of other special treats coming with Vertu's latest temptation. These include exclusive ringtones, which are actually pieces by composer Dario Marianelli, performed by the London Symphony Orchestra, as well as some other custom services by the company.
For good or bad, the price is not mentioned anywhere, so one will have to ask, if interested. And if you're still holding onto that iPhone or Android phone of yours, check out the video below and think again.
source:
Vertu
via
Engadget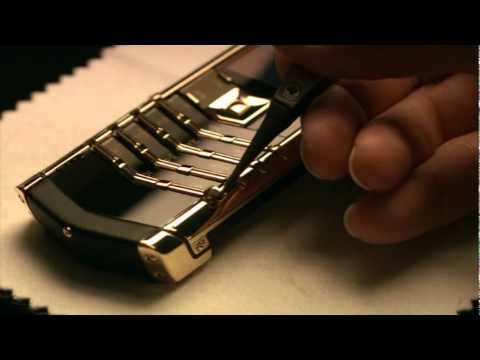 Recommended Stories