The Heist for iPhone Review
4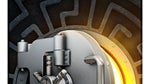 Introduction:
Puzzle games, beware! A new kid on the block has come to challenge fans of the genre with its no less than 60 brain-smashing levels. We're of course talking about the game that recently climbed to the top of the paid apps chart of the App Store –
The Heist
. Okay, we do realize that puzzle titles are not the most thrilling or impressive ones, but they have always had their hardcore audience, patiently waiting for yet another set of complicated mysteries to solve. With that said, how did The Heist get to the top of the chart that quickly?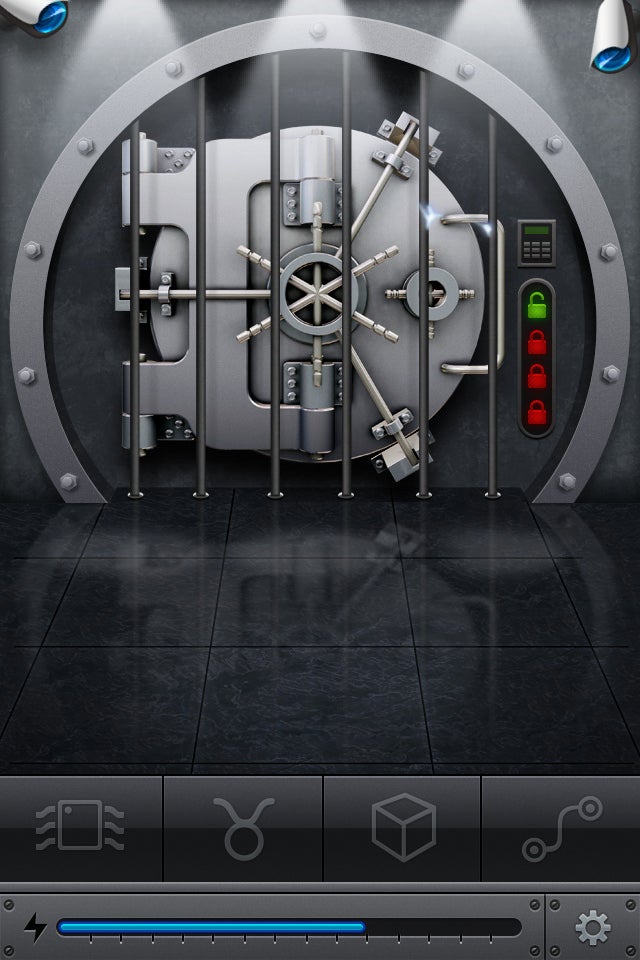 Gameplay, Graphics and Sound:
We wouldn't be stretching it if we say this game entices you from the very beginning. Just a second after you've started the game, you... receive
a phone call
! A fake one indeed, but for just a second there, they got us. Once we remembered that we do not have a contact named Sophia in our phonebook, we went ahead and answered. We assure you, it's incredibly fun to be on the phone with someone (albeit, listening to a prerecorded voice), while being aware you're actually playing a game.
Once Sophia quickly introduces you to the story with her sweet accent, you're basically on your own. The story itself is pretty straightforward – crack open the vault to reveal the secret inside. However, disabling the vault's defenses will prove to be much more complicated.
To do that you'll have to solve lots of puzzles. There are
4 puzzle types
, each one including 15 levels across four difficulties. The first 3 or 4 levels of each type are very easy and are used to get you comfortable with the game mechanics. However, the challenges get much more complex soon after that.
Although not really original, all game modes are very entertaining. The first one involves sliding wooden blocks out of the way for your electric object to get into its socket. The second one is a Sudoku-style puzzle, where, instead of numbers, you have to put stones with color-coded symbols on their respective places. After that, you'll be in for a round of Sokoban-style object moving, and finally (and probably most challenging), you'll have to slide tiles in a grid, so as to connect some (again) color-coded pipes in the needed manner.
But what happens when (and if) you finally manage to
open the vault?
Well, we would really hate to spoil the surprise, but we assure you – it's definitely worth the tension you'll feel inside your brain when completing the game. We'll just give you a hint here – the team responsible for The Heist is the same one that stays behind MacHeist.
While this kind of gameplay may not sound all that intriguing to you, it's the remarkable way The Heist does it that makes it special.
Graphics
throughout the game are cute and detailed, with the only exception being the Sokoban-style puzzles, where level design is a bit too plain. Thankfully, all animations are smooth and fun, while the
musical score
is pretty decent and manages to immerse you into the experience.
Conclusion:
It goes without saying that The Heist is a
must-have
title for every puzzle game fan, and a highly-recommended one for casual gamers. Its spot-on execution in almost every aspect easily explains its success so far. It's not really for everyone though – you have to find pleasure in solving mind-boggling problems in order to truly value it.
Speaking of value, we have to admit that at just
$0.99
, The Heist is really... well, a heist?
The Heist
for iPhone [iTunes link]