The Speck Pocket VR is a foldable Google Cardboard virtual reality headset
8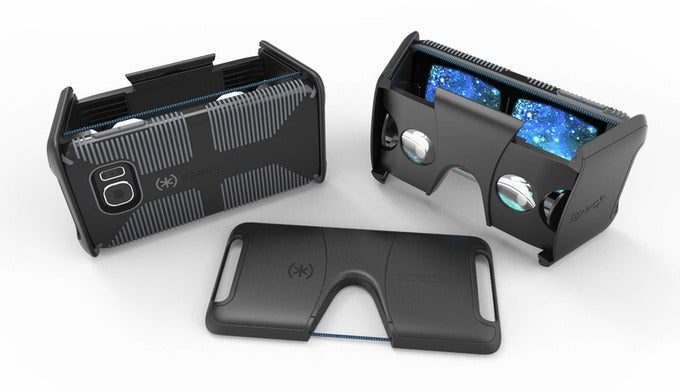 Have you ever come across a product that made you say to yourself "how did nobody come up with this earlier"? Even if you haven't, the Speck Pocket VR is one such contraption. The accessory functions as a virtual reality headset, as you can probably tell by the images. It is certified for use with content made for Google Cardboard headsets. When it isn't in use, however, the Pocket VR folds to fit in a pocket for easy carrying. Neato!
Without a doubt, the Speck Pocket VR's main selling point is its portability. It isn't much bigger than a smartphone case when folded and makes a typical Google Cardboard viewer even bulkier than it already is. On the flip side, the accessory appears to be designed around the Speck Candyshell Grip case – you'll need to have the latter in order to use the Pocket VR. Still, that's not too big of a drawback, as Speck's case is a pretty good one.
The Speck Pocket VR is designed to be used with the iPhone 6s, the iPhone 6s Plus (as well as the iPhone 6 and 6 Plus, we assume), or the Samsung Galaxy S6. It is priced at $70, which gets you the viewer itself together with a Speck Candyshell Grip case, worth $35, for the device of your choice. Keep an eye out for it in spring.
Recommended Stories