The Sgnl smart strap will let you make phone calls with just your fingertip
5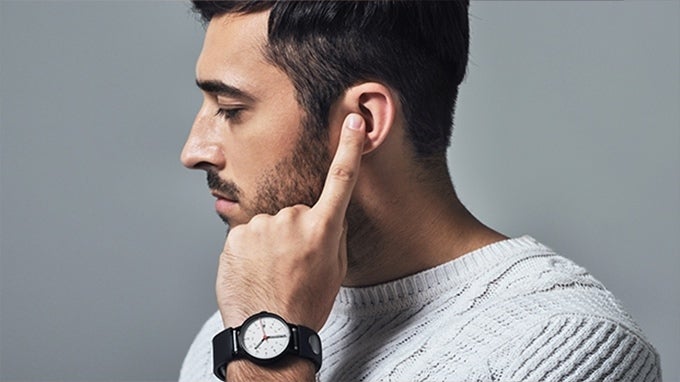 Here's a novel idea jumping straight out of Kickstarter. Sgnl is a smart replacement strap for your watch that lets you answer phone calls through your fingertip using a clever skin vibration system in combination with Bluetooth. The way the whole thing works is as follows. The strap receives voice signal from your phone via Bluetooth. Upon receiving the signal, it will generate vibration through a body conduction unit which transmits the voice vibration from your hand to your fingertip.
When you place your fingertip to your ear, the vibration echoes and the sound is amplified within the ear. It's basic, but error-less physics. Moreover, Sgnl uses a lithium polymer battery that supports up to 500 recharges. The creators say that the battery needs to be charged once a week. There's also a system for making outgoing calls. The Sgnal app lets you set 5 contacts that correspond to 5 LED lights on the strap. You can cycle through them via its volume buttons and call a contact via its function button, with no need to touch your smartphone. The strap is also water-resistant.
Currently, backers can pledge from $139 onward for a basic Sgnl smart strap set, which includes the strap, a dummy band, a remover tool, connection parts, and a microUSB cable. The innovative product is set to ship in February 2017.
source:
Sgnl Kickstarter