The Room Two, our favorite cryptic puzzle game, is on sale for $0.99 on Android and iOS
4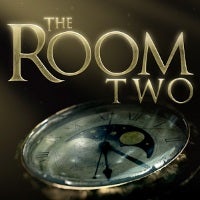 We've never kept our love for The Room games
a secret
. "This is one of those titles that should be on the wishlist of anyone who enjoys having their riddle-solving abilities challenged." - we said earlier this year regarding the second instalment in the series, the non-mysteriously named The Room Two. We have another thing to say now, and if you have been eyeing the game recently, you'll be delighted to hear it.
Normally priced a sensible $2.99, The Room Two is now on sale for a measly $0.99 on both Android and iOS! Don't miss this dark and captivating puzzle-solving opportunity! The Room games are two of the best titles you'll ever play on a mobile device. It's hard to say whether the first game or the sequel is better, but let's just note that the second games has bigger rooms and even more elaborate contraptions to deal with. Which might not be a good thing for some of you,as the puzzles you're solving could prove quite challenging at times. You have to keep your eyes peeled and your logic in prime working order.
The game does give you a nerve-sparing clue from time to time, but resorting to the clues given by the game doesn't necessarily result in an easy escape. Most of the time, you'll be stuck in a various stage of a puzzle, trying to figure out the right angle at which some part of the contraption will finally budge to reveal the next step. But that's the game's sheer brilliance! We don't know whether Fireproof Games hired lock mechanism experts or some box-trap making virtuosos, but the results totally paid off.
So, there you have it! Head to Google Play or the App Store and get The Room Two while it's hot!
Download The Room Two ($0.99):
Android
,
iOS