The Ready Case for iPhone 5 is like a swiss army knife
10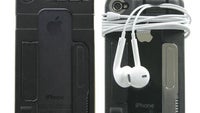 If James Bond owned an
iPhone 5
,
not a Sony Xperia T
, then this is the case he would probably be interested in. It is called the Ready Case and what makes it special is that it can be used for a lot more than just protecting the smartphone from every-day wear and tear. It comes with an array of tools, among which a USB drive (8 or 16 gigs of storage available), a set of detachable lenses for the camera, a multi-functional tool with a blade and a bottle opener, and a headphone clip to prevent those wires from getting all tangled up.
The Ready Case is about 3 millimeters thick, so it doesn't add a whole lot of bulk to your iPhone. In fact, it makes an iPhone 5 only slightly thicker than an iPhone 4S. Speaking of the 4S, the accessory ships with a pair of bodies - one for the iPhone 5 and one compatible with the predecessor, so even if you currenly have the old model, but upgrade at a later time, the Ready Case will have you covered.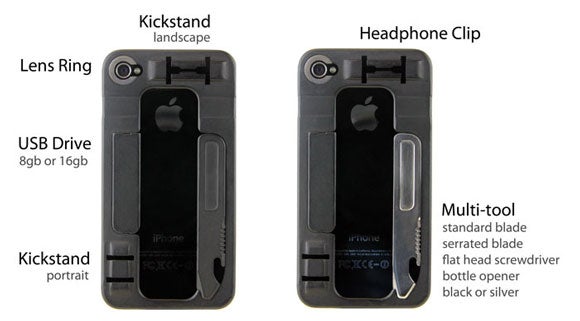 How do you get one? Well, you can't really buy the Ready Case yet. It is still nothing much than an Indiegogo project (a Kickstarter alternative), but since it has received more than enough funding, production of the accessory should begin in the near future. If you pre-order one now via the source link below, you can get an 8GB or 16GB Ready Case without the lenses for $40 and $50 respectively. The lenses will set you back $60 extra.
source:
The Ready Case
(Indiegogo) via
Mashable