The Philips l928 shows its eight-core head on Weibo
The l928 has a 6-inch 1080p display with bezels that seem as thin as the LG G2's famous ones. It is also said to offer a quasi-3D effect when the phone's being curved, which sounds like an interesting addition. Design and build-wise, the phone is made out of polycarbonate but has a leather-like texture on the back panel.
In terms of specs, the new Philips phone will rely on an eight-core MT6592 CPU, 2GB of RAM, and 16GB of expandable memory. It also offers dual-SIM capabilities and a 13MP camera.
We're rather curious about where Philips is going with this, and hopefully, we'll be seeing what the company's up to shortly.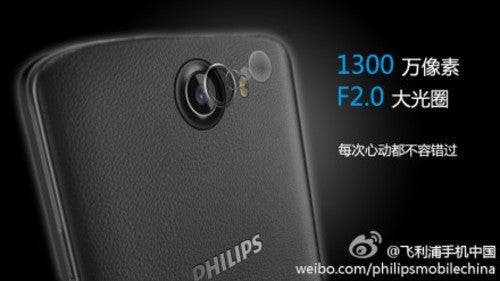 source:
WebTrek.it