The Panasonic Toughpad FZ-A2 is a 10.1-inch Android rugged powerhouse aimed at enterprises
6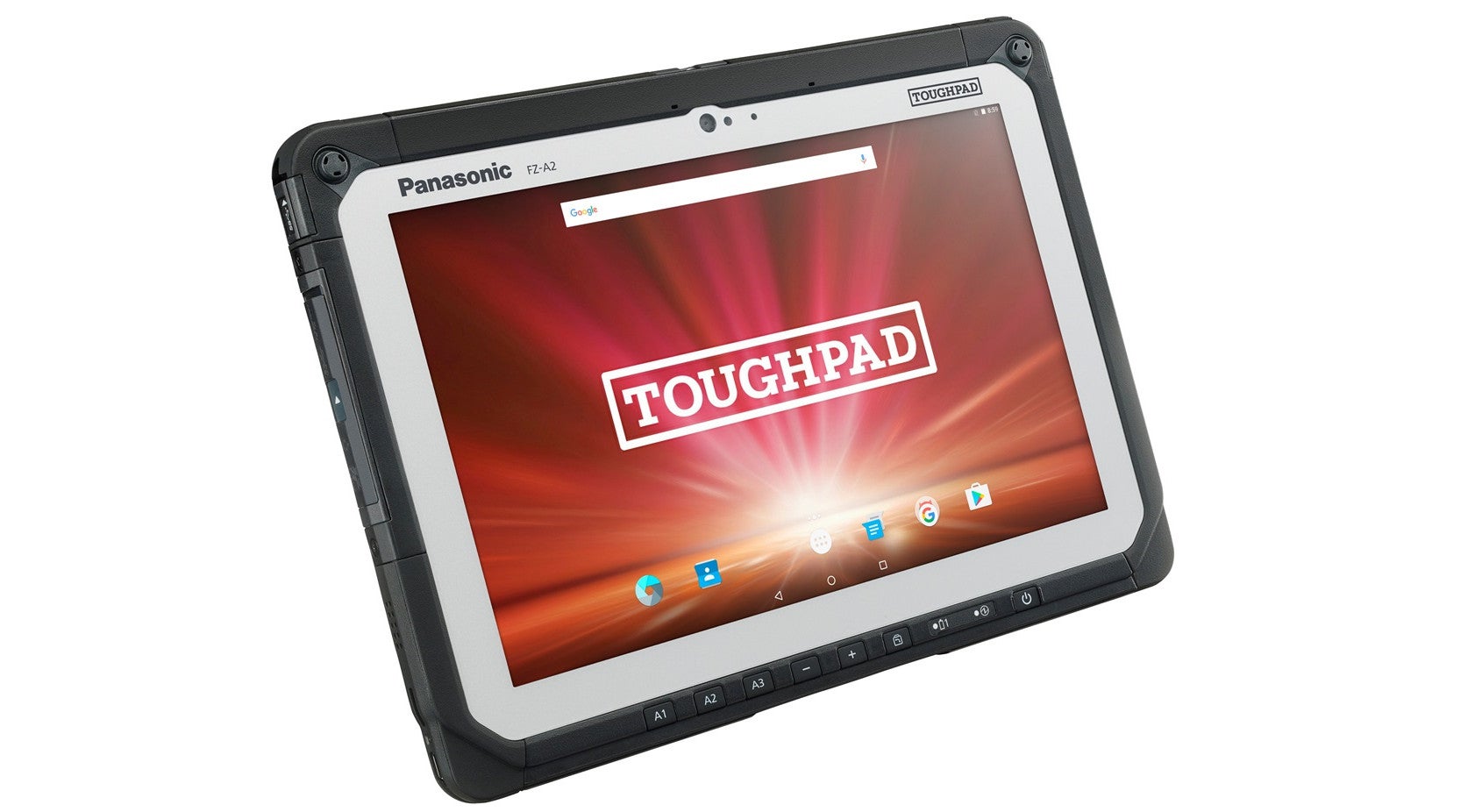 Panasonic has unveiled the Toughpad FZ-A2, a rugged 10.1-inch Android tablet aimed at the enterprise sector.
The Panasonic Toughpad FZ-A2, which was unveiled at the Panasonic Automotive Innovation Summit in Barcelona, is not designed with the regular tablet user in mind. Instead, Panasonic markets the slab as being ideal for mobile workers and as a showroom tablet.
Looking at the slab, the first thing that stands out is the magnesium alloy body, one that has been tested to withstand drops from 1.2 meters. Furthermore, the Panasonic Toughpad FZ-A2 is also dust and water resistant.
The display of the tablet is a 10.1-inch panel running at a resolution of 1920 by 1200 pixels. Since the Toughpad FZ-A2 is destined to be used by mobile workers, Panasonic promises a luminosity of 800cd/m2, which should be bright enough to be used in direct sunlight. The display can also be operated with gloves.
The Toughpad FZ-A2 is a powerful Android tablet that can take a beating
The brains of the operation is an Intel Atom x5-Z8550 chipset with a 1.44Ghz quad-core CPU paired with 4GB of RAM. That's a setup that should provide sufficient processing power for any mobile app. The tablet also comes with 32GB of integrated storage space. A microSD card slot is also available if users need more space for their apps and documents.
For a powerful tablet with a 10.1-inch display and a rugged body, the Toughpad FZ-A2 is surprisingly slim and light; the slab measures 16.4mm and tips the scale at 880 grams.
On the software side, Panasonic's rugged 10.1-inch runs Android 6.0 Marshmallow and comes preloaded with Android for Work's Enterprise Security.
The slab also comes with USB 3.1 Type C, supports the OTG protocol and can also be used to charge other devices. Other specs include an 8MP primary camera, a FullHD sensor on the front, as well as built-in directional array microphones. Enterprises can customize the Toughpad FZ-A2 to fit their needs by adding a 2D barcode reader, a smart card reader, and 4G LTE connectivity.
Looking at the specs and features, the new FZ-A2 is shaping up as a solid option for mobile workers looking for a tough Android tablet that can run even this most demanding mobile app.
Promising as the slab may be, however, the Panasonic Toughpad FZ-A2 will be priced at a hefty £939 + tax when it launches thus July. At this price, it remains to be seen if enterprises will be lured to this rugged powerhouse.