The Nextbit Robin will no longer be headed to Verizon or Sprint
8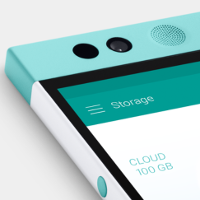 The weird story of a CDMA version of the Nextbit Robin has come to an unfortunate end. The young smartphone maker announced earlier today that it has decided to cancel the Verizon and Sprint-compatible version of its cloud-centric smartphone.
A couple of weeks into Nextbit's
crowdfunding campaign
for the Robin, the manufacturer announced the availability of a
CDMA version
that would play nice with Verizon's and Sprint's wireless networks. As it turns out, however, it looks like Nextbit was a bit too optimistic in thinking it can modify the GSM version of the phone without spending too much time or money.
In a letter to backers, Nextbit CEO Tom Moss said that the carriers provided incomplete information at the time when Nextbit was deciding whether to launch a CDMA version. In January, Nextbit encountered the first hurdles, which prompted the manufacturer to announce that it is
delaying the CDMA version of the Robin
. As costs spiraled and issues multiplied, Nextbit decided that it's time to pull the plug on the project.
Those who've backed the CDMA version of the Nextbit Robin on Kickstarter will get full refunds while those who've pre-ordered the Verizon and Sprint-compatible version will not be billed.
In an attempt to apologize to its customers, Nextbit will offer those affected a 25% discount towards the GSM version of the Robin. Since those who've ordered or backed the CDMA version probably have no use for the GSM version, Nextbit says that this 25% discount can be passed along to family or friends.
Note that this is not the first open-market smartphone which failed to reach Verizon users despite initial manufacturer plans. In what's a highly similar story, HTC had recently decided to abandon the idea of tweaking the unlocked
HTC A9 to support Verizon's CDMA network
.