The LG G Pad 8.3 gets first video teaser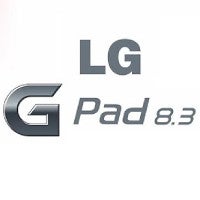 With less than 10 days left untilIFA2013 takes place, LG has released a video teaser in an attempt toadd to the hype surrounding its 8.3-inch G Pad, which is rumored tosee the light of day during the conference in Berlin.
Thevideo continues the marketing strategy that LG first appropriatedwith its LG G2 flagship smartphone by putting an emphasis on userfeedback and the experience he or she desires. As you're about to seefor yourself, LG has apparently taken a few key points home:consumers want a more compact device that they can carry onthemselves, but still big enough to enjoy watching HD moviesand providea generally snappy experience. Not at all surprisingly, the LG G Pad8.3 is capable of those very things that the interviewees from thevideo want – the 8.3-inch tablet will run a 1920x1200 resolutionpowered by a Snapdragon 600 and also feature a thinexterior.
via Techkiddy