The Ion Belt is a 3000mAh battery pack that you can wear around your waist
9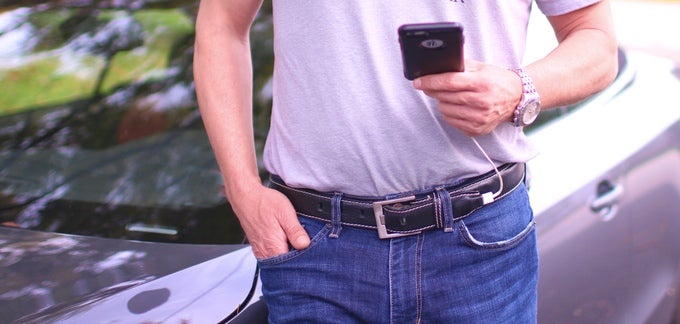 Most of us have been there, and those of you that haven't are worthy of our acclaim: when traveling between point A to point B, your phone dies and now you have to search for a wall plug to charge it. Sure, you could have used that battery pack that you received as a gift last Christmas, but for obvious reasons, you can't use a battery pack that you've left at home. Sounds familiar, right? If so, then here's an awesome Kickstarter project you should be aware of.
One crafty engineer had the idea of blending a battery pack into an item that you're not likely to forget at home: your belt. Enter the Ion Belt, an accessory that, as the name suggests, is part belt, part external battery pack. The Ion Belt integrates a 3000mAh battery, which should be enough to provide a full charge for most smartphones.
Just like any self-respecting battery pack, the Ion Belt also comes with an LED indicator that shows you how much juice is left in the battery. The Ion Belt can be charged through a USB plug that doubles as the buckle lock, and you can charge your smartphone by plugging a USB cable in the other end of the belt.
The belt itself is made out of black hand-finished leather and comes with polished buckles, which makes it generic enough to fit with most outfits. On the other hand, you'll notice that this isn's a slim belt that you're likely to wear at a fancy dinner party.
The inventor behind the Ion Belt says that you don't have to worry about the battery pack getting damaged and literally lighting your pants on fire, as a patented technology ensures that the Li-Ion battery modules are properly isolated from the outside world.
If the KickStarter campaign turns out to be successful, the Ion Belt will be priced at $139, considerably pricier than any standard battery pack currently out there. At the time this article was published, the Ion Belt project had raised $28,360 out of its $50,000 goal with 39 days to go.

So, what do you guys think about the Ion Belt?