The HTC Droid DNA and the 1080p alternatives to look forward to
30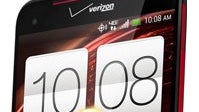 Can you believe it, folks? In just a few days, the
HTC Droid DNA
will launch through Verizon, becoming the first smartphone with a 1080p screen to land in the U.S. That's
a whopping 1920 by 1080 pixels
– as many as a modern HDTV has, packed on a screen measuring only 5 inches in diagonal! There is no doubt that graphics displayed on the latest Droid will look stunningly sharp, and more than a few Verizon subscribers will be tempted to grab the device mostly because of that single outstanding feature.
But are any HTC Droid DNA alternatives due to arrive anytime soon? Is any other manufacturer going to introduce a smartphone with a 1080p display? You betcha! In fact, we believe that more than a few of them will be coming in a few months.
Rumor has it that
Sony
is working on a couple of high-end devices – the
C660x Yuga
and the
C650x Odin
. It is speculated that both of them will have displays with resolution of 1920 by 1080 pixels, and will be powered by Qualcomm's quad-core Snapdragon S4 Pro chip – specs identical to those of the Droid DNA. However, these two are not likely to be released anytime soon. It will be at least a few more months before we see these two hit the shelves, if they are indeed meant to see the light of day, that is.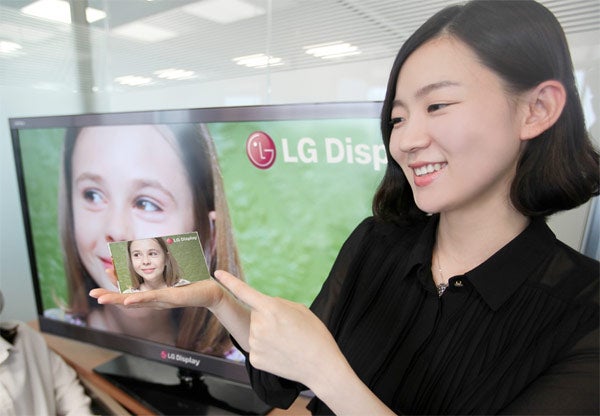 LG demonstrates its 5-inch, 1920 x 1080 pixel display
Another company that is expected to release a smartphone with a 1080p screen is
LG
. It already
demonstrated such a panel,
measuring 5 inches and made using a technology called Advanced High Performance In-Plane Switching (AH-IPS for short). Unfortunately, we don't really have any clues indicating that the manufacturer is indeed working on such a handset, although it won't be surprising if leaks and rumors start circulating the blogosphere sooner than later. If LG is really going to launch a Droid DNA rival, that will surely happen no sooner than H1 of 2013.
Samsung
will probably join the party as well, and that is expected to happen at some point next year. Reportedly, the Korean manufacturer
will start manufacturing 1080p screen panels in early 2013
. However, it is said that they will be made using Super AMOLED HD technology, which is quite interesting to hear because until recently, the tech did not allow such high pixel densities to be reached. Which device will be graced by such a display is not yet clear, although a Samsung Galaxy S IV seems like a plausible guess.
Sharp
also deserves to be mentioned for it already
announced the Aquos Phone SH930W
. It has a 5-inch screen with resolution of 1920 by 1080 pixels and made using IGZO display technology. But getting the device might prove a bit tricky because it is meant to be offered on the Russian market. Moreover, it is speculated that its hardware might not be capable of handling all those pixels at high framerates as the device sports a 1.5GHz dual-core Snapdragon S4 chip with Adreno 225 graphics.
So in conclusion, there will surely be alternatives to the HTC Droid DNA. Other smartphone makers will definitely announce devices with 1080p screens of their own, but there is no guarantee that those handsets will be available for purchase anytime soon. Therefore, if the Droid DNA has already won your heart, just go ahead and grab it! That impressive display will likely guarantee you at least a few months of bragging rights, and your geeky friends will probably turn green with envy once they see it. Speaking of which, is anyone thinking of getting one already? Let us know down in the comments!