The Apple Watch Companion app will control the settings of your iOS timepiece from an iPhone
12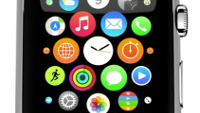 Let's look into a crystal ball. It's March and you just spent the rent money to buy an Apple Watch for each member of your family. You fasten the timepiece to your wrist and right away you want to make a change. The watch is showing military time! And, well, you're so dizzy from the wife yelling at you for spending the rent money and from your kids calling you father of the year that when you see 13:43 on your Apple Watch, you're totally confused.
How do you get into the settings to change your Apple Watch to 12 hour time? Here's how. Apple is going to be offering a companion app for the iPhone that will be available at the same time that the Apple Watch is launched. The app will allow you to control many of the settings of the Apple Watch. Activity settings can be changed. For example, you can enable a feature that will remind you to stand if you've been sitting for the first 50 minutes of an hour. You can also set your Watch to give you a notification when daily goals have been met, or if a personal best has been set in a certain activity. You can even set a one to four letter Monogram to appear on the Apple Watch screen.
The aptly named
Apple Watch Companion
can allow your Apple Watch to automatically unlock when your iPhone is nearby. And a "subtle" red dot can be set to appear whenever you have a new notification on your paired iPhone. If you are a big time equities trader, the Apple Watch can be programmed to display a stock's last trade, point change, percentage change or market cap.
Apple Watch Companion is the must-have app that will allow you to control your Apple Watch including how it looks and what it will do. It appears that the app will allow you to enable or disable the many features that the watch offers. And using the app is how you change 13:43 into 1:43 pm.
source:
9to5Mac
via
PocketLint