The Angry Birds Movie 2 announcement proves that Rovio isn't done with the franchise yet
5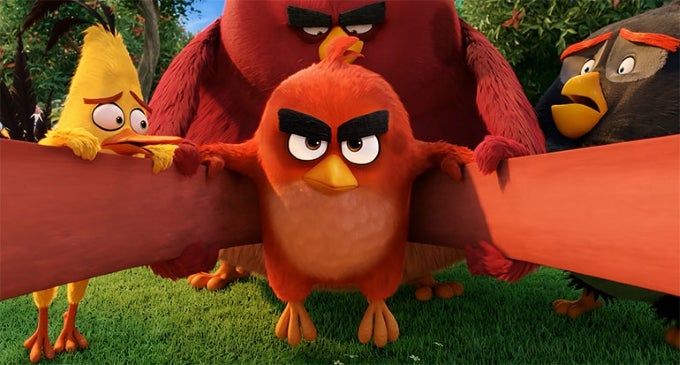 Rovio just released its newest game –
Battle Bay
. It's a very solid arena-style combat game, featuring colorful, but deadly, motorboats. However, this doesn't mean that it's done with the franchise that shot it to fame –
Angry Birds
. The short-tempered critters have already starred in 17 different games, several TV shows, and one movie, but Rovio isn't done with them just yet.
A press release by the Finnish company, posted today, confirmed that the game studio is working with Columbia Pictures once more for a long-rumored sequel of
The Angry Birds Movie
, in which
"the flightless birds and scheming green piggies take their beef to the next level"
. The title of the film is not surprising, as it's named
The Angry Birds Movie 2
, and it's scheduled to hit theaters on September 20, 2019 – the same year that marks the original game's tenth anniversary.
Sony Pictures Imageworks will be collaborating with Sony Pictures Animation to provide the animation for the film, while Thurop Van Orman and John Rice will take the director and co-director chairs respectively. Van Orman is known for working on hit animated series
The Marvelous Misadventures of Flapjack
and
Adventure Time
, while Rice's work includes
King of the Hill
and
Rick and Morty
.
"We are thrilled to be teaming up again with Sony Pictures after the fantastic cooperation in the first movie and I can't wait to experience the new journey in the upcoming film," said Kati Levoranta, CEO of Rovio Entertainment. "Rovio is continuing to focus on creating exciting new stories and experiences around our games and we're eager to take fans back into the vibrant Angry Birds world on the big screen."
If the first film is anything to go by,
The Angry Birds Movie 2
should be a blast for both adults, and children. However, we also think that
Battle Bay
would make a great animated action flick.
source:
Rovio
via
Reuters