Thanks to the Samsung Galaxy S8/S8+ Samsung expects a record breaking Q2
79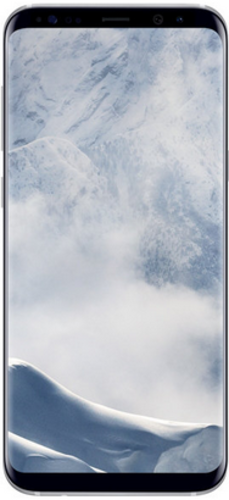 The Samsung Galaxy S8 could help Samsung achieve a new record for operating profits during the second quarter
A report sent to clients by IBK Securities says that the
Samsung Galaxy S8
and
Samsung Galaxy S8+
will help the manufacturer set a new record for second quarter operating profits. After taking a big hit last year when the
Samsung Galaxy Note 7
was pulled off the market after a pair of recalls, this could be a very profitable rebound for Samsung and its investors. The previous record was set during the third quarter of 2013. Back then, Samsung reported operating profits of $9.2 billion USD thanks to the launch of the red hot
Samsung Galaxy S4
.
This year, IBK sees Samsung producing a 49% gain in year-over-year second quarter operating profit to a record $11 billion USD. The reason? Strong sales of the just unveiled Samsung Galaxy S8/S8+. For the already completed first quarter, the securities house sees Sammy turning in an operating profit equal to $8.9 billion USD. Preliminary first quarter results will be announced on April 7th.
Samsung will also profit from strong sales of OLED panels. Apple reportedly plans on using OLED on its 10th anniversary
iPhone 8
model this year, and on all of its iPhone handsets thereafter. Yesterday, we told you that
Samsung will deliver 70 million to 95 million OLED panels to Apple this year
. Semiconductors will also contribute greatly to the black ink. This group is expected to be responsible for the equivalent of $5.5 billion USD in operating profits during the first quarter and $8.25 billion USD in operating profits is forecast for the current quarter.
In his note to clients, IBK analyst Lee Seung-woo said that for the entire year, Samsung's operating profits will rise by 69% on a 14% increase in its top line. With one analyst computing that 95% of the chips inside the new flagship phones are home-grown, a large percentage of Galaxy S8/S8+ sales will be going straight to the company's bottom line.
Samsung will launch the Galaxy S8 and Galaxy S8+ on April 21st with
twice the inventory it stocked for last year's release
of the
Samsung Galaxy S7
and
Samsung Galaxy S7 edge
.
source:
ZDNet