Thanks to LTE, Three in the UK is seeing good revenues
18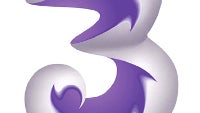 The fourth largest carrier in the UK, Three, is seeing a return on its aggressive implementation of LTE service and 4G tariffs (rate plans). All-in-all, not a bad showing for an initiative that just started in December.
Operating profits have doubled from £101 million to £207 million and total revenues have topped £2 billion. For 2013, Three added 565,000 new customers. That seems small compared to the types of reports we see in the US, but it is handsome growth for a carrier with a total of 8 million customers.
LTE service is up and running in 36 markets and coverage is expected to grow to cover more than 200 cities and town by the end of 2014. At the pace Three is working at now, 98% of the UK will be covered by the end of 2015.
Three has been doing its part to play a disruptive role in the market, eliminating roaming charges to 11 countries, deploying new prepaid service and not hiking rates with LTE service as it rolled out.
The carrier is still a distant fourth behind Vodafone, O2 and EE, but if it continues to capitalize on its model of decreasing costs and prudent reinvestment of operating profits, its nibbles in the market will resemble more of a bite.
source:
Light Reading