TextNow Wireless offers unlimited calling, texting, and 2G data for $19 per-month
16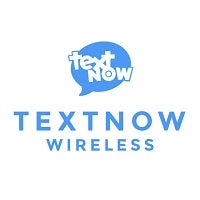 If you ever needed proof that technology and services get more affordable over time, this offering would have to be on the short list. TextNow, part of Canada-based Enflick, is a Wi-Fi centric, VoIP pre-paid carrier.
TextNow Wireless is not the only company with offers like this, but it does have a few aces up its sleeve that many may find appealing if they are on a budget.
One of the banes of pre-paid carriers is the cost of admission by way of no subsidized pricing for phones. Even a semi-decent device can cost many hundreds of dollars. However, TextNow has an attractive line-up of new and refurbished smartphones that will not break the bank.
For example, TextNow has the highly capable first generation
Moto G
for just $13.99 (refurbished). If you want a little more horsepower, you can get a new first generation
Moto X
for $149.99, or a new
Nexus 5
for $249.99. There are a few other refurbished lines of devices available as well.
When not running on Wi-Fi, TextNow operates on Sprint's network to augment coverage. That means you can bring your Sprint phone to TextNow, but you have to use the app to take advantage of the lower rates.
The monthly plans start at $18.99. For that, you get unlimited calling and texting to the US and Canada, 500MB of 3G/4G LTE data, unlimited 2G data, visual voicemail, and of course, no contract. $26.99 per-30-days increases high-speed cellular data to 1GB. $39.99 nets 2GB, and $59.99 provides 4GB of high-speed mobile data.
With TextNow's other connected features, you can use your number on your tablet or computer as well as use all calling and texting features when connected to Wi-Fi abroad. TextNow's service is an extension of the TextNow messaging and calling app that has been available for iOS, Android, and Windows Phone for the past couple of years.
If budget pressures are looming, and you are thinking of making the move to pre-paid services, TextNow's offering may have just what your wallet needs.
reference:
TextNow Wireless