Text message sent half a world away saves 15 lives
30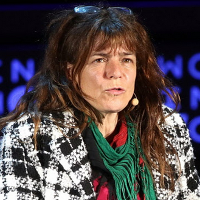 Fifty-year old Liz Clegg received a text message on her phone in New York City from a seven-year old Afgan refugee named Ahmed. Using one of the phones that Clegg had handed out to kids in March at a migrant camp in Calais, France, Ahmed texted what appeared to be a cryptic message in poor English. "I ned halp darivar no stap car no oksijan in the car no signal iam in the cantenar. Iam no jokan valla."
Clegg quickly realized that the text was cry for help. She figured out that Ahmed was trying to say, "I need help. The driver won't stop the car. No oxygen in the car. No signal. I'm in a container. I am not joking. I swear to God." So Clegg's next move was to place a call to
Help Refugees
, a charity based in London. Tanya Freedman answered the call, and after being alerted to the situation, she got the cops on the phone.
The police got Ahmed's number from Freedman (via the call from Clegg) and called him. Hearing enough to understand it was an emergency, the cops traced the boy's phone to a gas station in Leicestershire. There, they raided a truck and found Ahmed and 14 other migrants crammed inside, barely able to breathe.
One man was arrested and charged with illegal trafficking. Two others were busted for entering the country illegally. As for Ahmed, he was placed in protective custody. And while it was his quick thinking that saved his life, an assist has to go to Ms. Clegg, who hands out cellphones to children passing through her women's and children's hospital in Calais. This one cellphone ended up saving 15 young lives.
"It was absolutely nerve-wracking waiting to see if the police could find this boy in time to save his life. I had Ahmed's number and the first thing they did was find an interpreter who spoke Pashto to talk to him. They called him and immediately they realized it was an emergency, and they were able to put a trace of his cellphone."-Tanya Freedman, Help Refugees
source:
NYPost