T-Mobile's first 2016 quarterly results show the 'Un-carrier' strategy paying off big time
16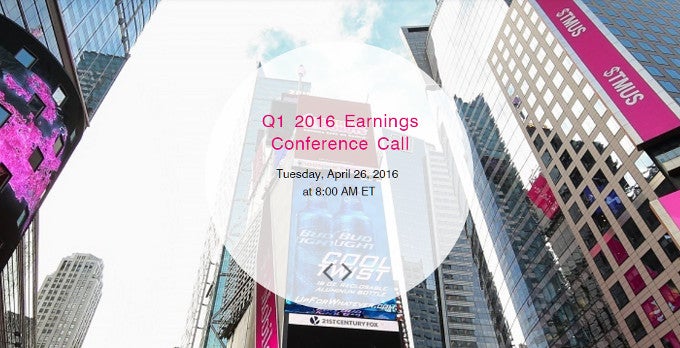 Oh, T-Mobile, if the ultimate judge of the success of your "
Un-carrier
" business model is an increase in subscriptions, you nailed it. If it's vastly improved financial results - you scored that, too.
T-Mobile just sent us its Q1 quarterly earnings, and they sound pretty upbeat, with a good reason. The carrier added 2.2 million total net subscribers, which is their 12th quarter in a row of 1+ million net adds. While the company captured most of the mobile industry's postpaid growth for the umpteenth time, the biggest movers and shakers were in prepaid. We recently made comparison between the prepaid offerings of the major US carriers and their best MVNO sidekicks, and T-Mobile was certainly with some of the best plans there. This translated into 807,000 branded prepaid net subscribers – a record for T-Mobile, and a whopping eleven-fold increase year-on-year.
As for the financial part of the equation, all this rapid growth doesn't come cheapr, and yet T-Mobile scored $8.6 billion total revenue, up 10% fro the previous year, with $2.7 billion of earnings before taxes, depreciation and amortization. The all-important net income figure is also quite decent, considering the disruptive model that T-Mobile introduced - $479 million - which comes to show that you can be nice to your user's wallets, and still cash in nicely in the end.