T-Mobile's John Legere made more last year than either Verizon or AT&T's CEO
20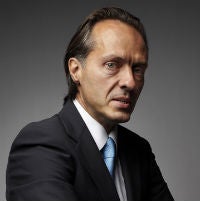 Some would likely say that in this past year, T-Mobile's John Legere walked (and perhaps crossed) the fine line between being a headline-making CEO and being a high-profile
troll
. But, regardless of what you think of his media persona, the moves that T-Mobile made have pushed the carrier to a new level. And, that success has resulted in big money for John Legere.
According to the U.S. Securities Exchange Commission, John Legere earned $29.2 million last year, as T-Mobile began adding subscribers for the first time in four years. For comparison, Legere's nemesis AT&T CEO Randall Stephenson earned $6 million less at $23.2 million for 2013; and, Verizon CEO Lowell McAdam earned just $15.8 million for the year. Sprint's Dan Hesse was actually the highest paid carrier CEO for 2013 at $49.1 million, but that total was inflated quite a bit because of Sprint being sold to SoftBank.
It has been a big year for T-Mobile, which has not only been adding subscribers, it has been strengthening its LTE network, and changing the brand image with its UNcarrier movement. T-Mobile has made big changes to contracts, credit checks, upgrades, international roaming, and more, and subscribers have taken notice.