T-Mobile will now pay you back $10 if you don't use much data
23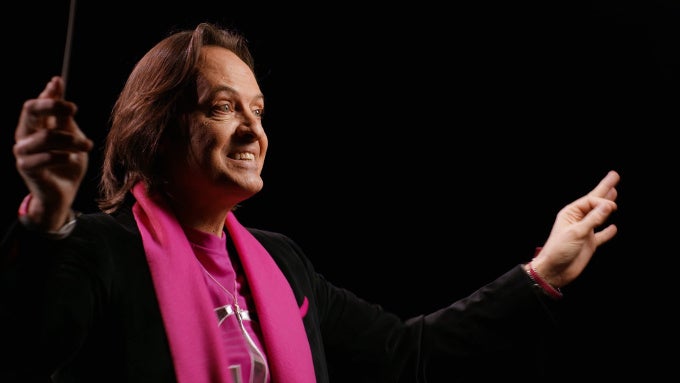 T-Mobile and Jonh Legere are at it again: the outspoken CEO has just made some big announcements on stage at CES 2017 around the next un-carrier initiative by the rapidly growing carrier.
We delve on this in more detail in other news, but yes: T-Mobile is axing all of its plans and leaves only T-Mobile One starting January 22nd.
You wanted simplicity? You've got it.
T-Mobile One is simple: unlimited data for $70 for a single line, $50 more for a second line, and $20 for next lines. If you have a family of four, it works out to just $40 a person, or a $160 total bill. And no, you don't need to pay any additional taxes or fees, it's all included.
Now, that's all good, but what about the people who use very little data and that are currently on some of T-Mobile's more affordable plans? After all, you can get a $50 plan these days and what if you don't need more?
Well, while it is true that T-Mobile will be killing that plan, it is also bringing a special condition it calls KickBack: if you use less than 2GB of data a month, T-Mobile will pay you back $10 each month. This brings down the $70 single-line fee with T-Mobile One to an even more manageable $60.
Cool, isn't it? Let's see how AT&T, Verizon Wireless and Sprint react to that.
source: T-Mobile