T-Mobile to offer the BlackBerry Classic starting May 13th
59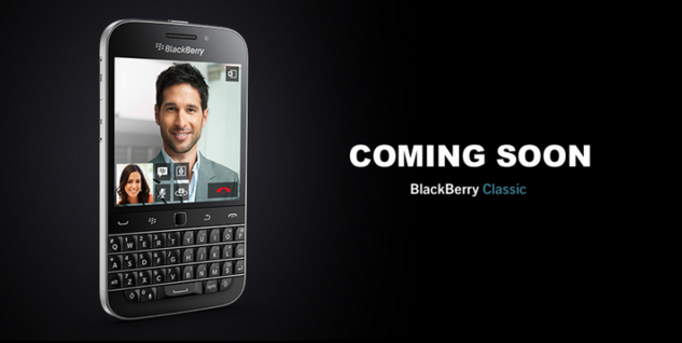 The BlackBerry Classic is coming to T-Mobile on May 13th
Looks like the feud between the two Johns has ended. No, we're not talking about the turf war on that shady street corner downtown. What we are trying to say is that the bad blood between T-Mobile CEO John Legere and BlackBerry CEO John Chen has simply been forgotten with the passage of time. If you recall, BlackBerry's
Chen had chaffed at a special deal
that the carrier was running
that favored the iPhone over BlackBerry
. Legere and Chen traded tweets with the T-Mobile executive giving Chen the absolute worst insult that any tech executive could receive. Legere called him a MySpace user. Both sides
ended their relationship a little over a year ago
. Time heals all wounds and both CEOs have a 'Berry they want to sell you.
The old-school
BlackBerry Classic
is coming to T-Mobile starting on May 13th. The handset will be available to well qualified customers for $0 down with 24 monthly payments of $18.33. The full retail price is $ 439.92.
The BlackBerry Classic features some of those old-school 'Berry goodies like a fabulous physical QWERTY keyboard, function keys and a trackpad. But it also is pre-loaded with BlackBerry 10.3.1 which means that it comes equipped with the manufacturer's answer to Siri/Cortana/Google Now called BlackBerry Assistant. BlackBerry Blend allows you to view content from your phone right on your computer screen. And BlackBerry World and the Amazon appstore provide a wide selection of BlackBerry and Android apps, respectively.
The BlackBerry Classic came into being because of the strong demand for the
Blackberry Bold 9900
/
9930
, a device that ran the previous generation OS. The Classic has a similar design, but runs the latest and greatest BlackBerry OS build, making it as productive as it is nostalgic.
source:
BlackBerry