T-Mobile to change method of billing for new post-paid customers starting May 20th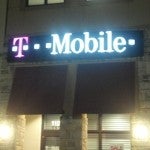 It looks like things are about to change for new T-Mobile customers. According to screenshots of internal T-Mobile memos meant for reps, starting May 20th
T-Mobile is changing how it bills its new post-paid customers
. Unlike most of the other major carriers, T-Mobile currently bills its post-paid subscribers in arrears which means that customers are billed only for the service after using it. Right now, it would appear that only new subscribers joining the nation's fourth largest carrier on May 20th or later will end up with the "Bill Current" method. Under that method, new T-Mobile customers are assigned a bill cycle and date which is usually within four days of the activation of the new service.
the full charge for the next complete billing cycle
, and the activation charge. The first bill will now come four to ten days after a customer starts service. Four days after the each monthly cycle date, the customer will be able to view his/her bill online.Each monthly bill will include the monthly recurring charge for the next billing cycle, EIP where applicable, games, third party charges, overages and premium content. Any changes to a customer's statement that affects billing will be added to the next bill.
Current T-Mobile customers at this point, need not concern themselves with this. New customers who are coming from, say, Verizon, will understand this without a problem. If you are signing up with T-Mobile on May 20th or afterward and are not familiar with "Bill Current", we'd suggest making a
bulk purchase of some aspirin
because you are going to need them.
source:
TmoNews