T-Mobile user gets separated from his bitcoins, sues for carrier negligence in a phone number heist
14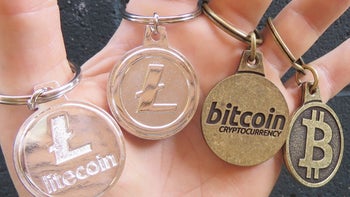 The
ongoing identity theft fraud
, where scammers get a hold on your personal details, including your phone number, and try to access bank and other payment accounts you might have connected to it, has resulted in at least one lawsuit so far. One Carlos Tapang of Washington state is now blaming T-Mobile that it has "
improperly allowed wrongdoers to access
" his wireless account, ultimately resulting in a drain of his cryptocurrency stash after initiating a password change request.
The scam has been around for a few months already, and carriers have put warnings in their support pages for subscribers to install a second line of defense to their wireless account - a PIN code of sorts. This would have prevented the hackers from transferring Mr Tapang's T-Mobile number to another carrier, and then resetting his associated cryptocurrency account password, as they would have had to provide the PIN to transfer the number in the first place.
The thing is, Mr Tapang claims, that "
T-Mobile was unable to contain this security breach until the next day
," when it was too late to prevent exchanging his tokens for nearly three Bitcoins, and taking them out of his account. Granted, the price of Bitcoin on November 7th when the incident happened, is nowhere near the peaks registered just a few weeks ago, but the scammers still netted about $20,466.55 on that day.
That's all fine and dandy, and can be filed under "stuff happens," had Mr Tapang not asked T-Mobile to add the PIN in question to his account prior to the incident, he claims. He didn't follow through if the carrier actually did, though, resulting in the security number never been implemented, while he thought it were. That's the whole premise of the lawsuit, and Mr Tapang is now suing for financial and moral damages, so, word to the wise - do call and put a PIN on your wireless account, even if it takes you a few times on the phone with customer service to confirm it. Better yet, just go to a physical store, and set one up faster.