T-Mobile starting "Unlimited Any Mobile" on April 4th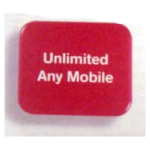 Just in case you were worried that T-Mobile hasn't been doing enough to keep the customers it has, or draw in more customers, the carrier is planning to launch a new feature next month to give customers more bang for their buck.
The leaked document claims that 80% of calls on T-Mobile are made to mobile numbers, which would make it seem like this is a pretty solid deal. So, if you don't get too many incoming calls (which wouldn't be included in this deal), you could theoretically drop down to the lowest minutes package and add on this feature to maybe save some money. And, because this is a subscription-level feature, it can be added or dropped whenever you want.