T-Mobile soothes Wall Street by discussing rate hikes and rollover data cap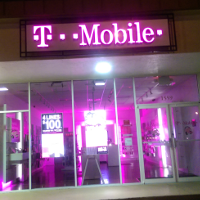 When
T-Mobile introduced Binge On this past week
, smartphone users were excited by the prospect of watching tons of streaming video without using up data from their monthly allowance. While T-Mobile customers, and soon to be customers, were applauding the carrier for coming up with the feature, there was one group that was not quite as impressed.
T-Mobile investors were worried after hearing about Binge On, because they could envision the plan putting a crimp into the carrier's profitability. Lower profits usually means a lower stock price. Just days after announcing the new feature, T-Mobile's CFO Braxton Carter was in Spain, speaking at an investor conference. Because T-Mobile was looking to impress investors instead of potential customers, the focus was on different aspects of the Binge On announcement.
Instead of talking about all of the video that T-Mobile subscribers will be able to view, Carter spoke about the price increases that were also announced last week. An individual signing up for unlimited data now has to pay out $15 more a month, as the price was hiked from $80 to $95. To further placate Wall Street, Carter explained how T-Mobile's focus is moving away from unlimited data and is aimed at getting subscribers to pay for a higher data bucket. In addition, T-Mobile is limiting to 20GB the amount of unused data that a customer can rollover to the next month. Previously, a T-Mobile customer had no restriction on the amount of unused data that could be rolled over as long as each month's leftovers were used inside of a year.
With T-Mobile's CFO stating that the new changes would increase average revenue per user and average revenue per account, it appeared that T-Mobile was trying to placate two different streets. Binge On was designed to make Main Street happy, while the rate hikes and rollover data limit were introduced to make Wall Street happy. It's hard to straddle the line between the two streets, but it seems like the nation's third largest carrier has achieved this for now.
source:
WSJ