T-Mobile is now updating the Samsung Galaxy Note Edge to Android 5.0.2 Lollipop
11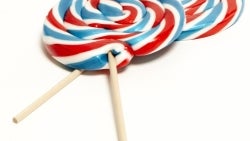 Last week, T-Mobile started updating the Samsung
Galaxy Note 4 to Android 5.0.1 Lollipop
, and today the Magenta carrier announced that the
Samsung Galaxy Note Edge
is now being updated to Lollipop as well.
The update clocks in at a sizeable 1.1GB, and T-Mobile won't let you use the mobile data connection to download it, so you'll have to stick close to a Wi-Fi network.
The new update will bring your Galaxy Note Edge to Android 5.0.2 Lollipop, baseband version N915TUVU1COD7. The OTA has already started spreading across the T-Mobile network, but as always, this is a gradual rollout, so don't panic if your smartphone isn't ready to make the jump just yet. To check if the Android 5.0.2 Lollipop OTA update is available for your device, you can head on to Settings -> About Device -> Software Update.
If you can't wait for the OTA update to reach your handset, you can download the update from T-Mobile's website, and use the provided instructions to install the 5.0.2 version of Lollipop on your own device. Both the download link and the instructions are available through the source link below.
Compared to KitKat, Android 5.0 Lollipop brings a number of new features, such as a new TouchWiz version that follows Google's Material Design user interface principles, improved lockscreen notifications, and the new Smart Lock feature that allows you to unlock your Note 4 Edge with an Android Wear smartwatch. Under the hood, Lollipop also comes with the new 64-bit ART compiler, one that should help with overall app performance.