T-Mobile is a top acquisition target for media companies after AT&T-Time Warner deal is announced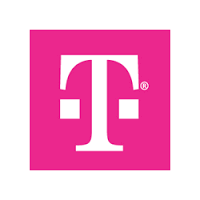 Reuters reports that in the wake of AT&T's billion-dollar takeover of Time Warner, more media companies have started seeking wireless carrier partnerships due to their expertise with digital distribution. Likewise, carriers are looking towards media houses for supplying content and original productions.
Thus, T-Mobile has grown into a likely acquisition target as it managed to take most of the wireless industry's subscriber and revenue growth in the third quarter this year. Analysts claim its compelling balance sheet and fast-growing business makes it an attractive target for a media or paid TV company like Comcast, Dish Network, and Mexico's America Movil, which are rumored as potential buyers.
While T-Mobile is interested in exploring strategic opportunities, fellow carrier Sprint also remains a takeover candidate, with its strategic value having significantly grown, according to CEO Marcelo Claure. The carrier received more calls than usual from bankers during the weekend after AT&T and Time Warner's deal was announced.
ALSO READ