T-Mobile has launched their 4G network in 56 more markets
3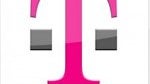 While it may not be LTE, T-Mobile's HSPA+ 4G network is very fast in its own right and has now been launched in 56 additional markets which bumps the estimated number of covered US citizens to 170 million.
This massive expansion now gives a total of 152 markets access to the speedy network. If you aren't already living in a covered area but have your eyes on one of those powerful 4G devices that Magenta has to offer then check out this list of the 56 additional markets T-Mobile is giving the gift of 4G to:
Allentown, Pa.; Anderson, S.C.; Asheville, N.C.; Ann Arbor, Mich.; Baltimore, Md.; Barnstable, Mass.; Bellingham, Wash.; Bloomington, Ind.; Boise, Idaho; Boston, Mass.; Bremerton, Wash.; Bridgeport-Stamford-Norwalk, Conn.; Brunswick, Ga.; Carson City, Nev.; Charlotte, N.C.; Charlottesville, Va.; Chico, Calif.; Coeur d'Alene, Idaho; Eugene, Ore.; Flagstaff, Ariz.; Flint, Mich.; Greensboro, N.C.; Greenville, S.C.; Harrisburg, Pa.; Hartford, Conn.; Indianapolis, Ind.; Knoxville, Tenn.; Lafayette, Ind.; Lancaster, Pa.; Laredo, Texas; Lynchburg, Va.; Manchester, N.H.; Minneapolis-St. Paul, Minn.; New Haven, Conn.; Ogden, Utah; Providence; R.I.; Provo, Utah; Raleigh-Cary, N.C.; Redding, Calif.; Reno-Sparks, Nev.; Richmond, Va.; Roanoke, Va.; Rockford, Ill.; Salem, Ore.; Scranton-Wilkes-Barre, Pa.; Spartanburg, S.C.; State College, Pa.; Tallahassee, Fla.; Terre Haute, Ind.; Tucson, Ariz.; Washington, D.C.; Wichita Falls, Texas; Winchester, Va.; Winston-Salem, N.C.; Worcester, Mass.; and York, Pa.
T-Mobile is expanding their 4G network faster than even they had anticipated. Anybody living in one of these markets that are now going to take the leap to a T-Mobile 4G device such as the upcoming HTC myTouch 4G Slide? Tell us what you think in the comments below.
source:
Slash Gear
Recommended Stories