T-Mobile gains customers in Q3 thanks to prepaid
7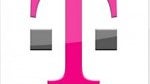 Usually when a company sees 186,000 customers jump ship from their service it was a disappointing quarter, but in T-Mobile's case they still managed to
gain 126,000 customers
thanks to their no-contract offerings.
T-Mobile had
312,000 new prepaid
, or no-contract, customers in Q3. With all of the new customers throwing funds in T-Mobile's direction, they generated
$4.67 billion
in revenue over the quarter. However, they actually slipped slightly from the revenue that they had in Q2.
While they may have
lost 186,000 postpaid customers
, it is simply just a continuing trend of consumers taking advantage of the cheaper prepaid plans that T-Mobile has to offer. Back in Q2 they saw 281,000 customers get rid of their postpaid plans while 231,000 customers flocked to T-Mobile's prepaid services.
Overall T-Mobile has 33.7 million customers
which is an improvement over the 33.6 million that they reported last quarter. That keeps them in fourth place behind the nations other three major wireless providers. After Q3 last year T-Mobile had a customer base of 33.8 million so they have seen a slight decrease overall.
All in all, T-Mobile is still getting by despite the fact that consumers are starting to choose their prepaid services over the ball and chain. With the holiday season approaching rapidly there is no reason to think that they will not see even more growth in Q4.
source:
TmoNews