T-Mobile enables free calling and texting to and from Mexico as Hurricane Patricia makes landfall
15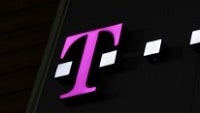 One of the more powerful hurricanes ever recorded in the Western Hemisphere turned out to lose much of its strength as it hit the west coast of Mexico on Saturday.
Thankfully, Puerto Vallarta and other coastal areas were spared of significant damage, and once the system approached the mountains further inland, the greatest fears were largely left unrealized.
That said, there are plenty of more isolated areas that may have been cut off by the storm, and while authorities are assessing the situation, T-Mobile announced that from now until November 7th, across all brands (T-Mobile, MetroPCS, GoSmart, Walmart Family Mobile), customers can make and receive calls and texts to Mexico, and within Mexico, at no cost, so people can stay in touch with loved ones in the wake of the storm.
While it looks as though Mexico will not suffer the devastation that some feared, it is still a nice gesture of T-Mobile to offer this service to its customers free of charge.
via:
AP
and
TmoNews