T-Mobile customers can now add insurance on prepaid devices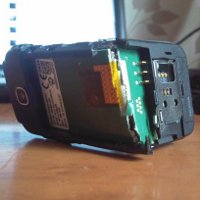 Savings are plentiful when going with the
prepaid route
as opposed to the typical postpaid options, which is especially seen in the value based plans that carriers offer. However, when it comes to picking up decent prepaid devices, they're typically attached with some hefty prices – but then again, the savings are felt most in the affordable monthly plans offered to customers. Still, if an unfortunate event occurs with your prepaid device, like accidentally dropping it, you're pretty much out of luck, right?
Fear not T-Mobile prepaid customers! The carrier just announced the availability of a new mobile device protection program for T-Mobile Monthly4G customers. Dubbed as the
Monthly4G Handset Protection
(MHP), this newly available option provides customers with coverage against accidental damage, water damage, loss, theft, and other malfunctions once the manufacturer's warranty is long and gone.
Therefore, if you picked up one expensive prepaid T-Mobile smartphone, rather than paying an arm and a leg to replace it with another, the
$7 per month
MHP add-on plan will get you back on your feet with a replacement. Naturally,
deductibles
are at hand when making a claim – and they vary at
$25, $40, $90, or $130
depending on the device. Still, some people will find value in it, especially if they happen to buy a prepaid device that's over $200.
Bear in mind that you're given a maximum of
2 claims per year
and that "
intentional and dishonest acts
" are not covered under the policy. Well, you'd better check on the fine details before making a definitive decision on adding the new protection plan.
source: T-Mobile (
1
&
2
) via
BerryReview