T-Mobile considering video channel that wouldn't require a data plan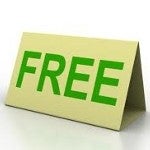 T-Mobile Senior Vice President Bob Duea said in an interview that the carrier is considering offering a video channel for its smartphones. The ideas is to have the video content including entertainment, ads and device tips,
made available with no data charge
. Instead, the bill would be footed by advertisers, content providers or T-Mobile. The video channel would have two goals, to increase the use of other data by T-Mobile customers (the kind that would count against a monthly plan) and would differentiate the carrier from the others. But the latter doesn't seem to be possible as other carriers are considering the same thing. It is all a kneejerk by the carriers in response to the drop off in calls being made by mobile phone users, and the increase in data usage.
"You've got to have a combination of carriers, consumers, and content providers that all agree on what the right model is. It takes time to put all that together."-Brian Higgins, Verizon Wireless's vice president for product development.
With data plans what they are these days, a smartphone user
could use up a whole month's worth of data in a few hours by watching video
. The problem is with more and more content being made available, how will the typical smartphone user be able to view it and still stay under the monthly data cap? No one likes to pay overages and no one wants to be throttled. According to the Wall Street Journal, Verizon is also considering the same type of "toll-free" data offering that would allow content providers to pay for cost of the data instead of it counting against smartphone users' plans. Brian Higgins, Verizon Wireless's vice president for product development, said that with the combination of content providers, carriers and consumers all trying to decide on the right model, it is going to take some time to put this into practice.
Some consumer groups have said that they are worried that if data content is paid for by providers, some start-up companies may never get the opportunity to reach consumers.
source:
WallStreetJournal