T-Mobile business users can now choose to either pay overages or get throttled
11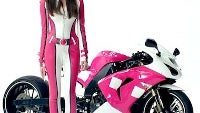 T-Mobile might be the smallest among the big four U.S. carriers, but once you run out of data on it, you don't get to pay the costly average fees like on some other carriers, but instead
get throttled to EDGE speeds
until your new billing period starts. That's the way data works for T-Mobile regulary users, and that's how it works for T-Mobile business customers, and we love it.
But while we do see that this could actually be a limitation to some who want to have the most of their data at all times, even when they run over their monthly limit. This rings particularly true for business users, but some regular customers might also fit in this category. Good news is that now T-Mobile is bringing the option to choose whether you want your data throttled or you want to pay overages once you run out of your limit.
The new option kicks in only for business users initially. The overage fees still are pretty hefty if you use a lot of data and range from two to ten cents per megabyte.
The option to choose at a T-Mobile store for no overage fees is
"overage-free,"
while if you want maximum speed and you're ready to pay extra you should sign up for
"high-speed."
The carrier's data plans start from 500MB per month for $25 and go to as much as 10 gigs for $73. T-Mobile is deploying the plans for eligible business users by the end of July.
source:
T-Mobile
via
TheVerge


T-Mobile Rolls Out New Business-Focused Mobile Broadband Data Plans

New Plans Allow Businesses to Choose Between Predictable Monthly Costs and High-Speed Data Access

Bellevue, Wash. — Jun. 27, 2012

2012-06-28 10:31:25

T-Mobile USA, Inc. today introduced two suites of mobile broadband data plans to address the growing use of mobile broadband devices (tablets, laptop sticks and mobile hotspots) and the increasing demand for data among business customers. T-Mobile's new 500MB, 2GB, 5GB and 10GB overage-free and 500MB, 2GB, 5GB and 10GB high-speed data plans address the desire of customers to select the plan that best serves their business priority – whether that is predictable monthly billing or access to high-speed data for a reasonable cost. Pricing begins as low as $19.99 per month for 500MB on the high-speed data plan. This is an attractive entry point for low-volume data users and in line with T-Mobile's strategy to provide disruptive pricing for business customers.



For many businesses, predictable monthly costs are paramount. T-Mobile's new overage-free data plans allow businesses to control the expense of monthly data usage with plans that slow data transmission speeds when users have used their data allotments instead of incurring overage charges. However, if maintaining the fastest possible data speeds available on T-Mobile's network is the priority, the new high-speed data plans do not slow speeds as the allotment is reached, but instead apply overage charges ranging from $0.02 to $0.10 per MB depending on the data allotment selected.



"Over the past five years, the amount of data crossing T-Mobile's network has grown by 146 times. This growth in data usage and the associated cost is top of mind for our business customers – from small businesses through large multinational corporations," said Frank Sickinger, vice president of business sales at T-Mobile. "In combination with our portfolio of compelling 4G mobile broadband devices, the availability of our new overage-free and high-speed data plans empowers our customers to not only choose the right amount of data, but, more importantly, choose a plan that best addresses their business priorities."



When connected to T-Mobile's fast and dependable nationwide 4G network, T-Mobile's portfolio of 4G mobile broadband devices provide business customers with fast access to the Web, e-mail, and other corporate assets and productivity tools while on the go. T-Mobile offers compelling 4G-capable tablets, such as the Samsung Galaxy Tab™ 10.1, the Samsung Galaxy Tab™ 7.0 Plus and the T-Mobile® SpringBoard™ with Google™. The company also offers a selection of Hotspot devices and laptop sticks, including the T-Mobile® Sonic™ 4G Mobile Hotspot, the T-Mobile 4G Mobile Hotspot and the HSPA+ 42-enabled Rocket™ 3.0 USB Laptop Stick.