T-Mobile announces Q4 results, down 23 000 customers
24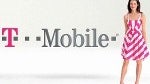 T-Mobile's financials for the last quarter of 2010 are in, and the carrier has lost
23 000
customers, it seems, as opposed to adding 371 000 net subscribers in Q4 of 2009. The revenue, though, even grew up slightly from $4.65 billion to
$4.69
, although net income was less than Q4 2009.
Despite that T-Mobile lost some customers, it achieved
25% higher data ARPU
(Average Revenue per User), compared to the same quarter the previous year, due to people moving into smartphones. The capital expenditures for the whole 2010 were $0.9 billion less than 2009, but in Q4 in particular they were $828 million vs $697 for Q4 2009, due to the rush to finish "
America's largest 4G network
", which now covers 200 million people with HSPA+ goodness. This contributed to the lower net income in the quarter, compared to the same period of 2009.
The CCPU (Cash Cost per User) increased from $22 to $24 year-on-year, due to more than doubling the number of people switching to smartphones, with the associated
increased subsidy
loss for T-Mobile from such handsets. We found a gem in T-Mobile's Q4 financial report: "Y
ear-on-year contract ARPU increased as data revenue growth and handset insurance revenues more than offset lower voice revenue.
" It seems that the wireless data service revolution is finally picking up steam, hopefully we will achieve our dream of faster wireless broadband for a lower price sooner rather than later.
T-Mobile is already fighting hard against the loss of customers - it was rumored to
lower the Even More plans prices
,
increase
the 5GB soft data cap, and now these are happening. Their Even More 1500 plan now includes unlimited texting and data for only $79.99 per month. That plan of course still includes unlimited calls between T-Mobile customers, unlimited nights and weekends, free domestic long distance, and no digital roaming charges within the U.S. Big Magenta is stepping it up in the value for money proposition, so we'll see how that will affect the next quarterly results.
source: T-Mobile