T-Mobile also introduces unlimited calling plans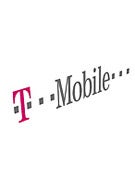 T-mobile will offer unlimited calling for $99 starting on the 21th! Wow, nobody was expecting this! Actually, we just got an email from T-mobile PR that they will introduce as currently all other major US carriers, unlimited calling for $99 per month! No other details were released, except that text and picture messaging WILL be included in that price!
Update: Instant Messages are also included in the $99 price tag!
Source: T-Mobile