T-Mobile adds over 1 million new postpaid customers for the fourth straight quarter
10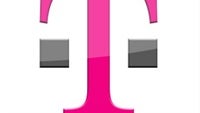 T-Mobile announced its preliminary second quarter customer acquisition numbers this morning, and for the fourth consecutive quarter the disruptive carrier added over 1 million net new postpaid subscribers. The net gain in postpaid customers represents an 11% gain year-over-year. Overall, T-Mobile added 2.1 million net new subscribers during the three month period.
760,000 net new branded postpaid phone subscribers were added, 31% more than last year's figure for the second quarter. Branded postpaid churn was just 1.3%. That is down from last year's 1.46% and is a record low churn rate for the carrier. T-Mobile also saw a net addition of 175,000 new pre-paid subscribers, which was a 75% gain year-over-year. In the branded pre-paid segment, the mobile operator had a 144% sequential increase with 178,000 net new customers. That category was up 75% from the 2014 second quarter.
"T-Mobile's momentum continued in full force for the second quarter, with 2.1 million customers voting in favor of the Un-carrier. Now we are doubling down again with Un-carrier Amped! Once again making it absolutely clear that....We Won't Stop!"-John Legere, CEO and President, T-Mobile
With the new additions, T-Mobile now has 58.9 million customers across all categories. That is a gain of 41% over last year's second quarter and a pickup of 14% from the 2015 first quarter. Complete second quarter numbers, including earnings, will be announced on July 30th.
T-Mobile's shares responded to the report by gaining 1.31% in early afternoon trading on Wall Street.
source: T-Mobile