T-Mobile adds 1.8 million net new customers in Q1
14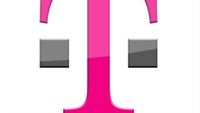 T-Mobile continues to post strong results as the carrier reported its first quarter 2015 earnings on Monday. Overall, T-Mobile added 1.8 million net new subscribers during the January through March period. That gave T-Mobile a total of 56.8 million subscribers as the quarter came to an end. The mobile operator now has had eight consecutive quarters with subscriber growth of 1 million or more.
Postpaid additions added up to 1.1 million for the quarter and of those additions, 991,000 were net new phone subscribers. That is expected to be the best performance in this category for the quarter, among the nation's top four mobile carriers. Branded postpaid phone churn showed some improvement. At 1.30%, it was down from the 1.47% tallied by T-Mobile in the first quarter of last year and the 1.73% from the fourth quarter of last year. Prepaid churn was 4.62% in Q1 2015. Higher churn is normal when looking at prepaid service, which calls for subscribers to recommit to their carrier each month. That figure was 5.39% in December and 4.34% for last year's first quarter. T-Mobile sold 8.8 million handsets for both postpaid and prepaid accounts in Q1. Of those phones sold, 8 million were of the intelligent variety.
Year-over-year growth in service revenue amounted to 9% while overall revenue was up 13.1% First quarter operating cash flow was $1.388 billion, up 27.6% year-over-year, but down 20.7% from the previous three month period. Migration off MetroPCS' CDMA network continues as only 500,000 customers remain on that pipeline. 80% of MetroPCS' spectrum has been refarmed and is now part of T-Mobile's network.
T-Mobile now expects postpaid net additions of 3 million to 3.5 million customers for 2015, up from the previous expectation of net postpaid additions of 2.2 million to 3.2 million. Operating cash flow for the year is now expected to land in between $4.4 billion and $4.7 billion.
First quarter Un-carrier initiatives
included a business plan that offers unlimited talk, text and 1GB of data at a special rate
. Partnerships with GoDaddy and Microsoft Office 365 help T-Mobile provide useful tools to its business customers. The Un-contract means that T-Mobile has guaranteed that no Simple Choice customers will have their rates hiked, even those rockin' a promotional plan. Unlimited 4G LTE plans are guaranteed for at least two years. And during the first quarter, T-Mobile announced that it would start paying off the outstanding balance on equipment for those making the switch to the carrier. T-Mobile will pay up to $650 per line for up to 10 lines.
Thanks for the tip!
via:
TalkAndroid