T-Mobile: "Verizon's LTE Advanced is so 2014"; carrier announces new technology to increase speeds
37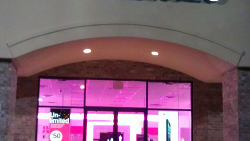 At the end of last month,
Verizon introduced LTE Advanced
. Based on carrier aggregation, the new feature raises peak speeds by as much as 50% in 461 cities. To take advantage of the faster speeds, Verizon customers will have to sport one of 39 LTE Advanced enabled smartphones and tablets to take advantage of the wider channels formed by the carrier aggregation.
This morning, T-Mobile called Verizon's new technology "so 2014." The nation's third largest carrier says that it has offered two channel aggregation since 2014 and has already employed three channel aggregation. Having said that, the wireless operator is doubling its speeds with a technology it refers to as being "2016," called 4 x 4 MIMO (multiple input, multiple output). This allows T-Mobile to double the number of data paths from a cell tower to your phone. As a result, data speeds will be up to two times faster.
The new tech is available in 319 markets where T-Mobile hangs its shingle, and will work with the
Samsung Galaxy S7
and
Samsung Galaxy S7 edge
. A software update to those two handsets scheduled for later this month will allow the pair to support 4 x 4 MIMO, and other handsets will get that support soon.
How do download speeds as fast as 400Mbps sound? T-Mobile has another new technology that it is rolling out. 256 QAM (quadrature amplitude modulation) for downloads and 64 QAM for uploads. Combined with 4 x 4 MIMO, T-Mobile is able to deliver data speeds as fast as 400Mbps. By the end of next month, all T-Mobile cell sites will have 256 QAM and 64 QAM. A software update in October for the Galaxy S7 and Galaxy S7 edge will allow the phones to work with this technology, and other phones are set to support it as well.
"These advanced technologies are already live for T-Mobile customers in 425 cities across the country. And, it's a big reason T-Mobile has been crushing the competition in LTE speed for years according to three independent sources OpenSignal, Ookla and even the FCC. Customers on America's fastest LTE network already experience typical download speeds of 7-40 Mbps and typical upload speeds of 7-20 Mbps."-Neville Ray, CTO, T-Mobile
source: T-Mobile