T-Mobile USA signs its first US LTE roaming agreement
7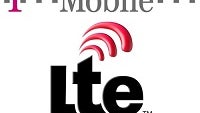 In what may be the first of several agreements, T-Mobile signed its first domestic LTE roaming deal with GCI Communications, Inc. If you have not heard of GCI, that is forgivable as it is one of the smaller regional carriers with operations in Alaska.
GCI is majority owner of the Alaska Wireless Network, with a little over 250,000 customers, all of whom benefit from the LTE roaming deal as it means T-Mobile and GCI subscribers will be able to use the other carrier's faster data networks when traveling.
GCI did not disclose terms of the agreement, but it certainly earns a feather in its cap now that it can say it can assure coverage from Fairbanks, Alaska to Miami, Florida. A T-Mobile spokesman said that it is "looking forward to launching additional LTE roaming services with more of our roaming partners in the near future."
Alaska may not strike some as an ideal place to tout LTE roaming deals, but does more than just provide expanded coverage, it also allows the carriers to work through any technical challenges since a significant portion of AWN's incumbent 3G network is CDMA. For existing GSM/HSPA roaming partners, the common platform makes for common network management principles.
Heather Stacey, Director of Business Development for T-Mobile, said that Team Magenta will be announcing more LTE roaming agreements with other carriers in the "near future."
source:
Light Reading