T-Mobile USA sales training videos pitch Windows Phone, Android, BlackBerry and more
11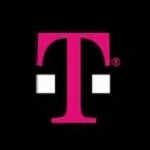 Several training videos for T-Mobile called "Perfecting Your Pitch" popped up on Vimeo, providing the quick 30-second-ish sales pitch in a retail environment. The videos cover all the basics, from rate plan features to overcoming hesitant customers as well as closing the deals for BlackBerry, Windows Phone or Android.
Now, we will acknowledge that there is an entertainment factor to these videos, as the production is clearly separate pieces put together to make a final product. For example, the customer and rep are obviously not in the same shots together, the customer's bobbing head, and the rep is not looking at the customer (because he is not there when she is making her pitch). Certainly, T-Mobile was not seeking any Academy Awards, though we feel the customer would have been a contender.
Kidding aside, the videos make their point and the most comprehensive is the video covering how to overcome objections, hesitation, coverage concerns, and "No iPhone." T-Mobile USA has been very aggressive in enabling Wi-Fi calling on many of its handsets as an offset to address coverage concerns. They are also clearly pushing Android as the viable competitor to iOS, which is something we have known about.
How about you? Do any of them make the sale with you?
source:
WMPoweruser